Weather conditions Val Casies
Today: Mostly overcast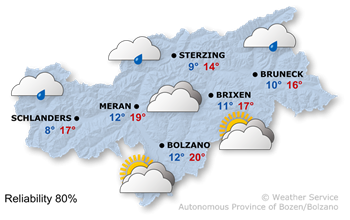 Mostly cloudy weather. In the North often overcast and in the afternoon some rain is possible. Maximum values between 14° and 20°.
---
Tomorrow: More sun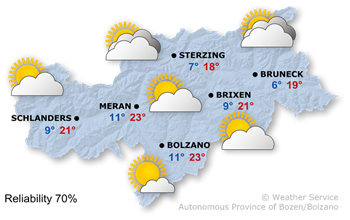 In the north the weather will be unstable with some sunny spells towards Resia and light rain towards the northeast. In the south the clouds will dissipate in the morning with increasingly sunny weather. Maximum temperatures up to 18°/23°.
---
Good conditions
On Monday mostly sunny, only along the main crest of the Alps in the morning dense clouds with possibility of some rainfalls. On Tuesday, Wednesday and Thursday sunshine and temperatures up to 25°.