Our elegant wellness hotel in South Tyrol
Immerse yourself in our wellness area: Finnish sauna, steam sauna, plunge pool, physio-thermal cabin, various types of showers, relaxing rest area, solarium and whirlpool (for a fee).
New 2022: Combined indoor and outdoor pool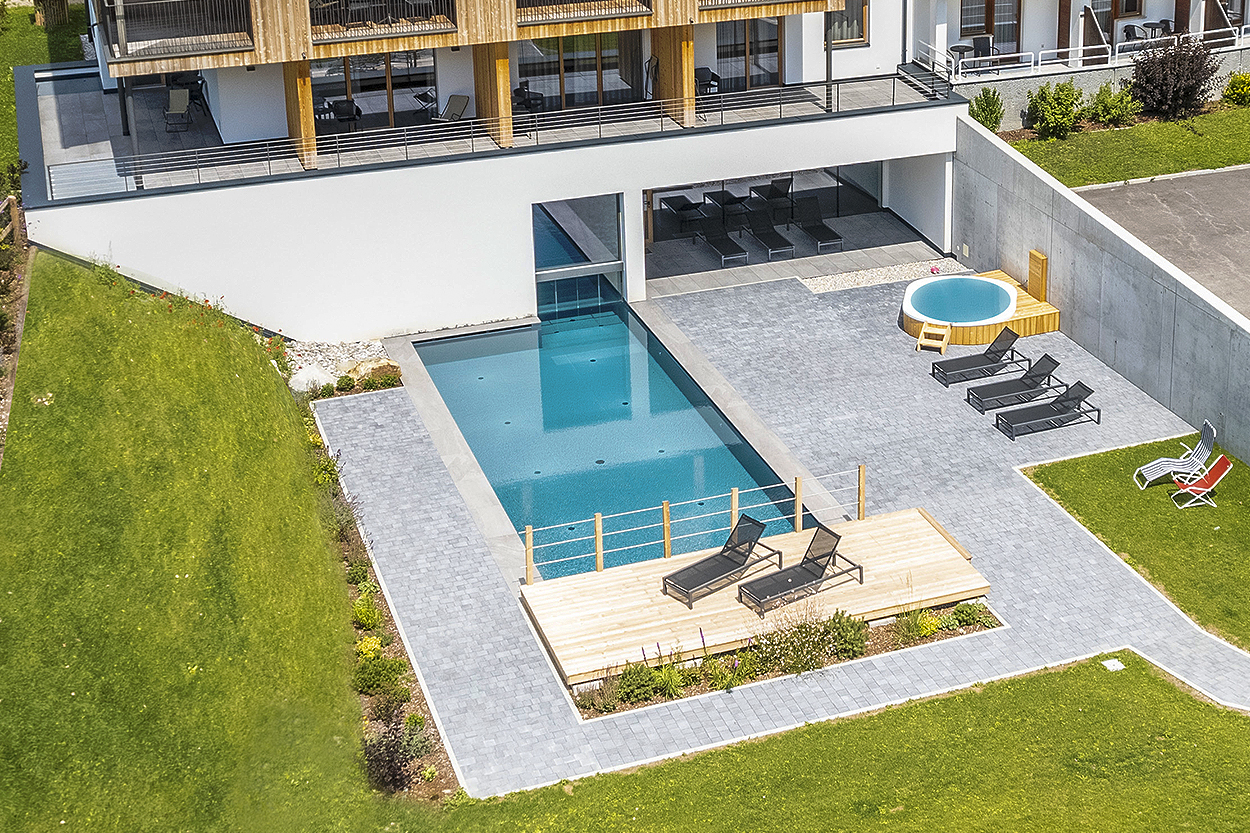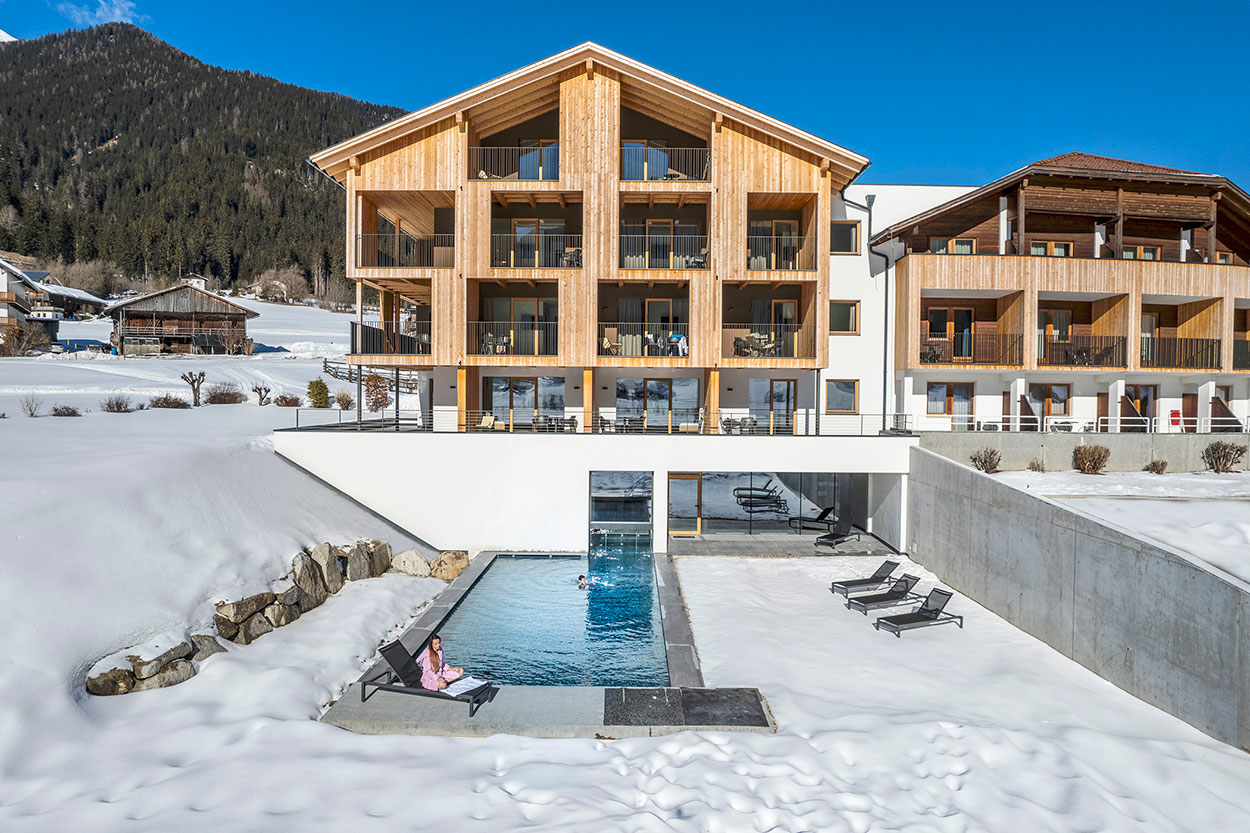 Enjoy the truly refreshing experience of swimming from the inside out into the open air in one and the same pool. The new heated pool is 14m long and leads from the inside directly to the outside.
Panorama relaxation room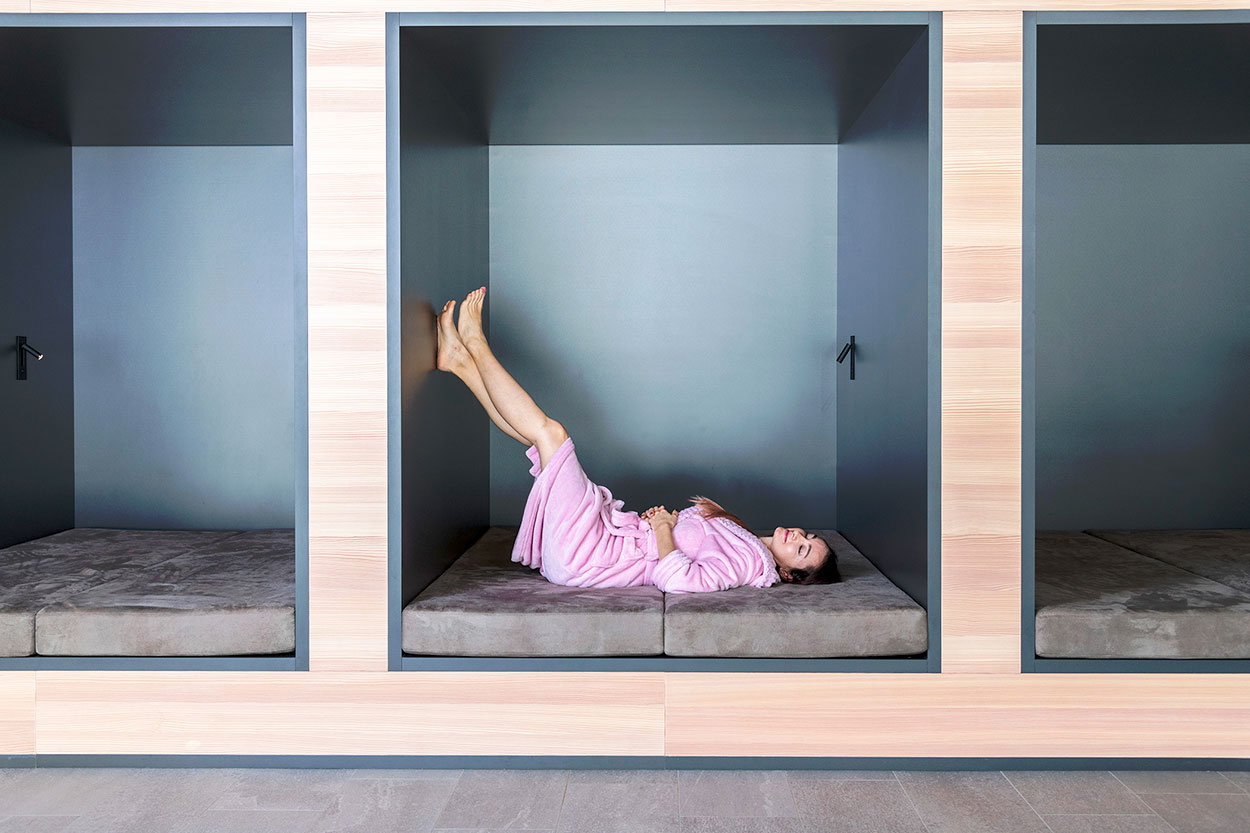 Our modern panoramic relaxation room with glass wall offers you a view over Val Casies and also offers an outside relaxation area for refreshing moments.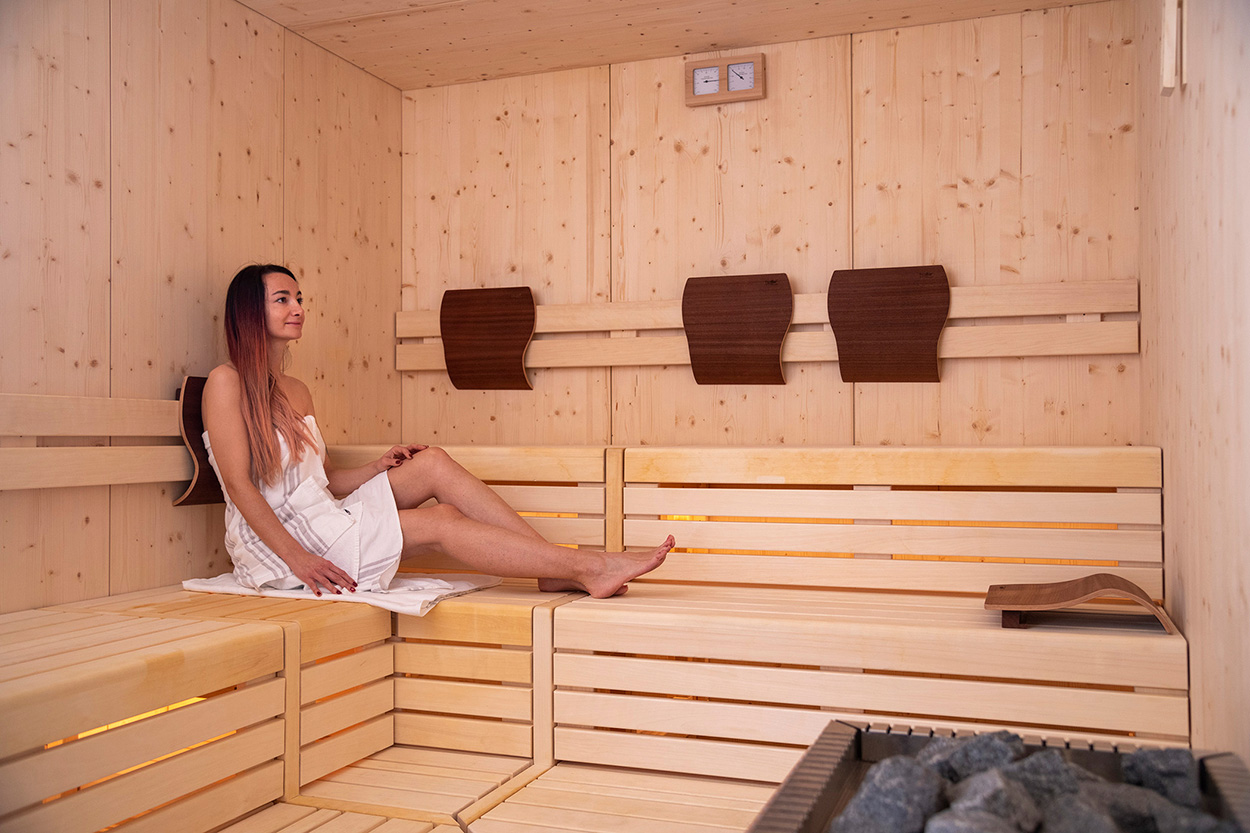 Taking a sauna is a philosophy of life. At 90° C the circulation is activated and the organism is freed from the toxins of everyday life. Look forward to the beneficial effects of our new sauna. The natural active ingredients of the herbs released in the moist, warm air act on the whole body through the skin and the respiratory tract.
Steam bath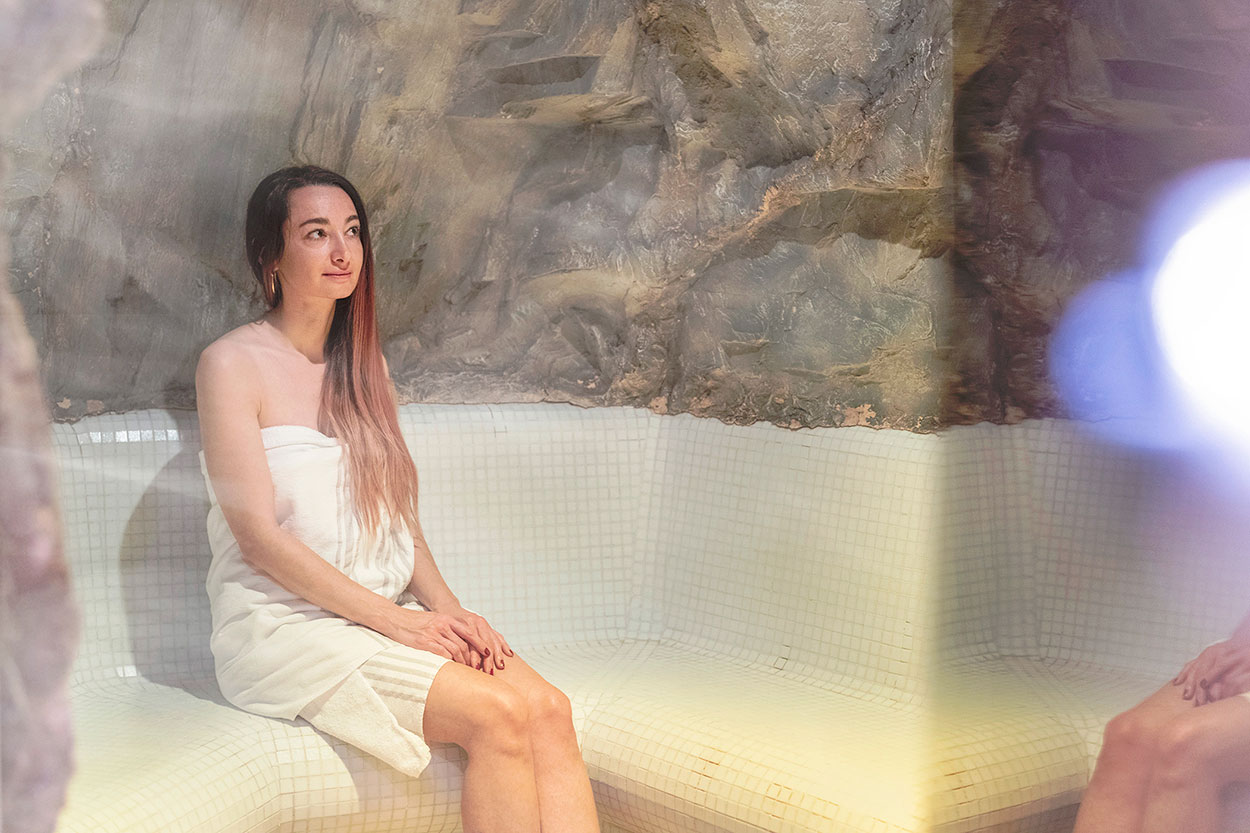 The hot steam at approx. 45° C makes the skin soft and tender, purifies and regenerates the respiratory tract. The pleasant temperature has a soothing effect. After the steam bath you can take a shower.
Solarium
Relaxed tanning forgetting everything; please do not exceed the time allowed! (for a fee)
Physio-Therm cabin
The immune system is stimulated and measurably strengthened; metabolism and circulation are increased, the body is detoxified and purified; tension and skin diseases are positively influenced; the desired weight loss is supported; a stay in the physiotherm cabin corresponds in its effect to a mild endurance training of about 30 minutes.
Jacuzzi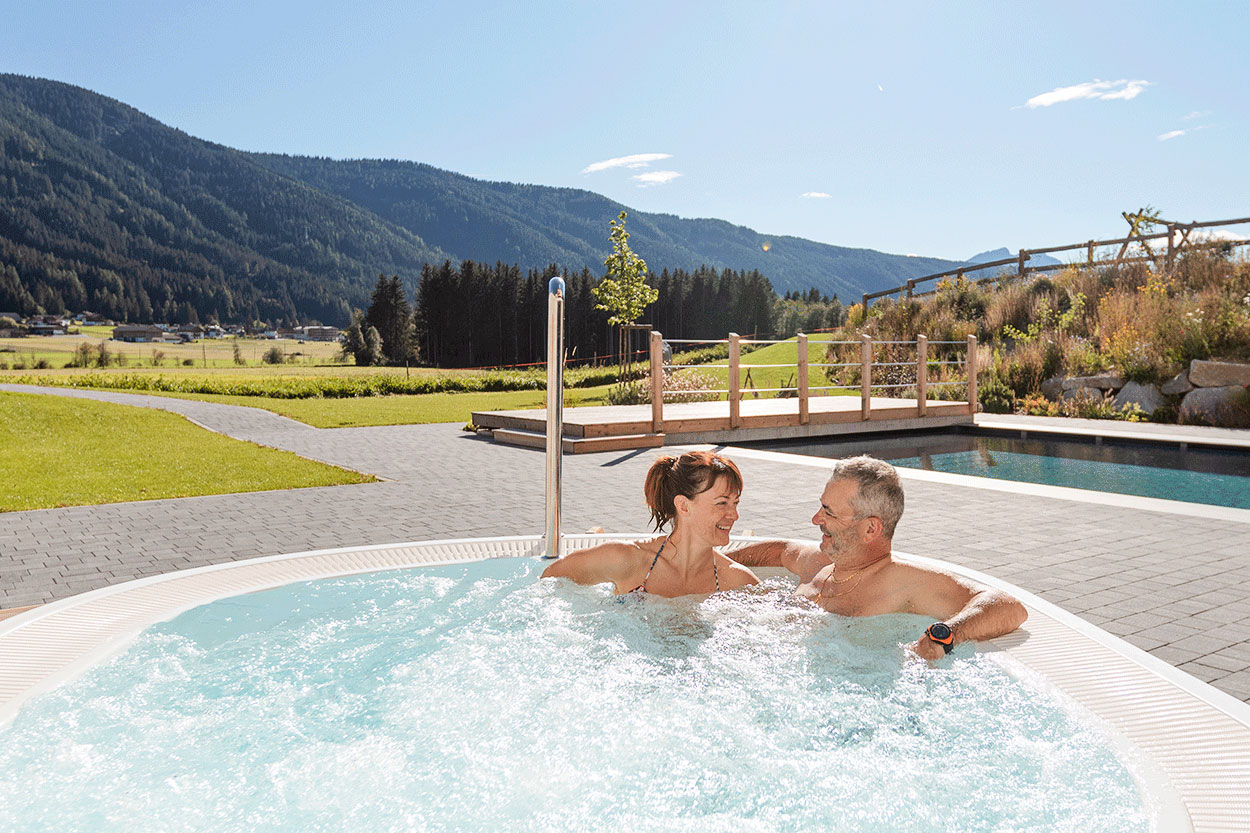 The locomotor system is relaxed, blood circulation is improved and blood pressure is regulated. Give yourself the gift of relaxation with a soothing whirlpool bath. (for a fee)
In our wellness hotel in South Tyrol relaxation is guaranteed for everyone!
Our holiday offers in Val Casies